---
Individual trips, flexible round trips, travel components and day trips         >
CAFETERATOURS
Your local tour operator in Colombia with 10 years experience in tourism
We organize private trips according to your wishes individually and flexibly. Whether in a round trip of several weeks, separate travel components or day tours, the dreamlike beautiful regions of Colombia are just waiting to be discovered by you with a lot of curiosity, fun and a little adventure. Ask us also for offers for insider travel/tours.
There is something for every holiday wish and taste. Colombia scores with us:
The Andes and their snow-covered peaks.
The largest coastal mountain range in the world, the Sierra Nevada.
With desert landscapes.
With dreamlike, almost deserted coastal sections, such as the Pacific.
The Amazon and its indigenous population.
The second largest river course in the world, the Orinoco with its.
Natural beauties.
With pre-Columbian excavation sites in breathtaking landscapes.
Extensive nature reserves in many parts of the country with untouched, tropical nature in an incredible diversity of species.
Colonial architecture. Extremely charming towns and idyllic villages enchant you, with its colourful, typical culture & tradition.
And last but not least by its cordial and hospitable inhabitants with her South American temperament, music & dance.
Colombia - A tropical and varied country, packed with unbelievable sights and experiences awaits you - and so will we!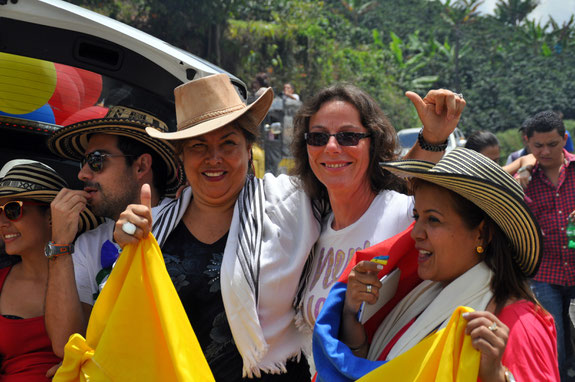 "You have to leave old ways to discover new and fascinating things"
Your Tour Operator CAFETERATOURS
---
Customized Trips to Colombia, Travel and Tours of Colombia                                         
On a trip to Colombia to many different destinations, you will experience what a tropical country of contrasts and unrivaled attractions is. Not only Bogota, the capital of Colombia, located at a height of 8,530 ft., and Cartagena de Indias, declared a World Heritage Site by UNESCO in 1984, are worth a visit, but in your journey through Colombia you will encounter a wide variety of cultures and traditions, colonial history, archaeological treasures and places of legendary beauty.
Because of its privileged location in South America, in its natural landscapes you can find all climate zones, such as glaciers, beaches, plains, forests and deserts.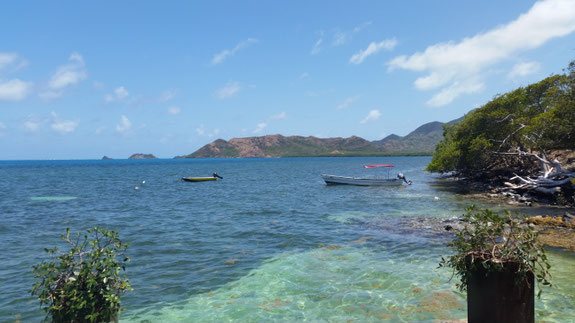 As regards the South American continent, Colombia has long ceased to be a secondary destination. Various publications currently point at 5 important reasons why year after year increasing numbers of tourists choose to spend their holidays in Colombia. Security conditions in the country have improved steadily and practically no difference is perceived in comparison to other South American destinations such as Buenos Aires, Cuzco or Guayaquil.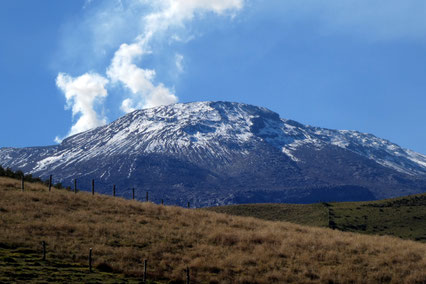 Art and culture lovers will have their expectations met. Cultural destinations that you cannot miss during a trip to Colombia are definitely the Gold Museum in Bogota and the "Lost City", which along with Machu Picchu is one of the largest pre-Colombian cities in South America. In the context of contemporary art, when it comes to Colombia, a special place should be reserved to Fernando Botero and the Nobel Prize in Literature Gabriel García Márquez.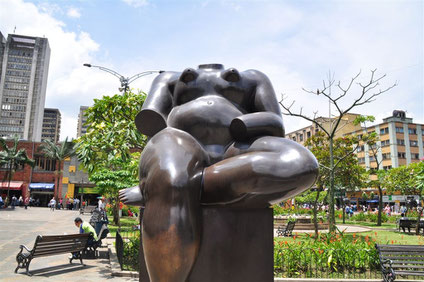 The country is among the largest coffee producers worldwide. Colombian coffee is considered a high-quality product. In addition, the vast reserves of virgin lands in the country make it unique in the world. Colombia, with its natural resources, is one of the most biodiverse countries in the world, ranking second in terms of diversity of flora and fauna.
The starting point of a tour of Colombia is usually Bogota, the capital. It is an unavoidable destination in your travel schedule. Located at an approximated altitude of 8,530 ft., the city is the vibrant administrative and financial center of the country. The most famous viewpoint of Bogota is Monserrate's hill, with its 10,341 ft. above sea level, provides a privileged view of this huge metropolis. At nightfall, a veritable sea of endless lights opens up before our eyes leaving a deep impression on our retina of the largest city in Colombia.
An equally amazing impression is the one we are left with when leaving the Gold Museum in Bogota. It is definitely a place you cannot miss. Colombia has always been and remains the land of noble metals. The museum presents a collection of pre-Columbian gold, unique in the world, with the largest of its kind with about 35,000 pieces.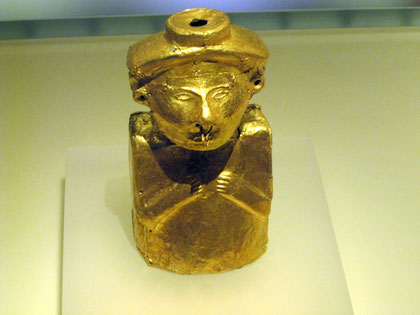 La Candelaria, Bogota's old town, shining with its dozens of beautiful colonial mansions, each one with their gorgeous and spacious internal gardens. And there are many other tourist sites even on the outskirts of the city that make a stay in Bogota worthwhile. But you'd better come and discover that for yourself.
Nevertheless, there is another city that competes with Bogota in fame and glory: Cartagena de Indias, the pearl of the Caribbean, located on the North Coast of Colombia, declared a World Heritage Site by UNESCO in 1984.
In your tour of Colombia other fascinating destinations are awaiting you, all of them with throbbing legendary stories, rich in tradition, culture and breathtaking sceneries. Among others, you can experience being in the big city of Medellin with its exciting surrounding landscapes and nature, highlighting especially Guatapé, followed by the natural reserve of Rio Claro.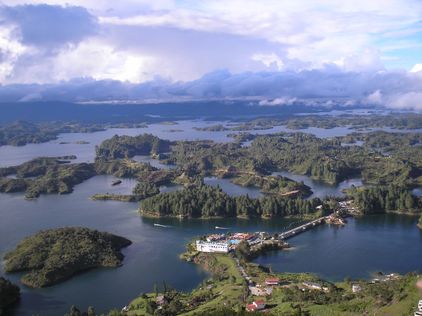 The Coffee Region, UNESCO cultural heritage and proud protector of coffee tradition. Highlights in this region are  its three important cities: Pereira, Armenia and Manizales.
In southern Colombia, with its pre-Columbian treasures, are worthy of special mention: San Agustin, the Tatacoa desert, Popayán and Tierradentro (virtually intact as far as tourism), places all those interested in history and culture absolutely must visit. From the historical point of view, we cannot ignore Boyacá (scene of the Battle of Boyacá) with its fertile mountains located in the central mountains. Right there is located Villa de Leyva, a real tourist attraction and one of the most beautiful colonial towns in Latin America, as some enthusiasts would say. Equally unknown and unfrequented even by many international tourists is the fantastic mountain circuit in the Santander region with its capital Bucaramanga.
Did you know for example that the population density of the Pacific coast of Colombia, which is nearly 1,000 miles long, is only 6.9%? A real natural paradise with an incredible biodiversity in both flora and fauna. There, amid the unspoiled tropical nature, small towns that truly deserve the title of pearls, are hidden.
The Amazon region is a journey into the fascinating tropical rainforest, a magical natural paradise still inhabited by its native Indian populations. It is one of the last ecosystems in the world whose beauty will take your breath away.
The Orinoco region invite you to follow in the footsteps of the famous figure Alexander von Humboldt.
Come and see for yourself, enjoy this great country! Whether as a marvelous tour, as an adventure trip full of exciting experiences or as a relaxing vacation trip on the beach.
Your Cafeteratours-Staff